In this current market, these eight strategies will help you secure a low mortgage rate.
With inflationary pressures and economic uncertainty, mortgage rates have fluctuated this year. Even experts disagree on where rates will go next..1
Some homebuyers and sellers have found this climate unsettling. If you plan carefully, you can qualify for the best mortgage rates available today – and eventually refinance at a lower rate.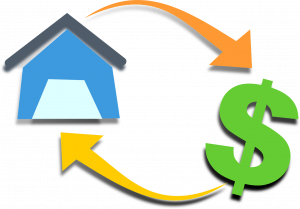 A higher Mortgage Rate means a higher payment with more $$ going towards paying interest and less towards the principal.
What are the benefits of a lower mortgage rate? The average new mortgage size in the United States is around $410,000.2 Let's compare a 5.0% versus a 6.0% fixed interest rate on that amount over 30 years.
Mortgage Rate
(30-year fixed)
Monthly Payment on $410,000 Loan
(excludes taxes, insurance, etc.)
Difference in Monthly Payment
Total Interest Over 30 Years
Difference in Interest
5.0%
$2,200.97
$382,348.72
6.0%
$2,458.16
+ $257.19
$474,936.58
+ $92,587.86
You would pay approximately $2,201 per month with a 5% interest rate. At 6%, those payments would rise to $2,458, or around $257 more. The difference over the life of the loan is almost $92,600. Saving just one percentage point on your mortgage could result in nearly $100K in savings.
How can you increase your chances of securing a low mortgage rate? Here are eight strategies to try:
Strategy #1. Raise your credit score.
Higher credit scores are viewed by lenders as "less risky," so they are offered lower interest rates. If you don't know your credit score, check with your bank or credit card company to see if they offer free access to it. If not, you can use both free and paid credit monitoring services.
If your credit score is low, you can take steps to improve it, including:4
Make sure your credit reports are accurate and correct any errors that can affect your score. Visit AnnualCreditReport.com for free access to reports.

Reduce revolving debt. Credit card balances and home equity lines of credit fall under this category.

It is best not to close old credit card accounts that are still in good standing. As a result, your credit score may be lowered as a result of shorter credit history and a smaller credit limit.

Pay your bills on time in the future. Your credit score is heavily influenced by your payment history, so pay attention to it.

Be careful not to apply for credit too many times to avoid causing your score to be affected. You can minimize the impact of multiple car loan or mortgage applications by limiting the period between applications to 14 to 45 days.5
Your credit score should rise over time, which will help you get a low mortgage rate.
Strategy #2. Keep steady employment.
It might not be the best time to make a major career change when you are preparing to buy a home. Your borrower eligibility may be affected by frequent job changes or gaps in your résumé.
Mortgage lenders typically evaluate your employment and income over the last 24 months.5 If you earn a steady paycheck, you may qualify for a lower interest rate. Your loan application will be more likely to be approved if you have a stable employment history.
Changing jobs doesn't automatically disqualify you from buying a home. Your home-buying plans could be thrown off by certain moves, like switching from W-2 to 1099 income.6
Strategy to Secure a Lower Mortgage Rate #3. Lower your debt-to-income ratios.
Your debt payments will worry lenders even if your credit score is high and you have a great job. Here's where your debt-to-income ratio (DTI) comes into play.
There are two types of DTI ratios:7
Front-end ratio —

Your debt payments will worry lenders even if your credit score is high and you have a great job. Here's where your debt-to-income ratio (DTI) comes into play.

Back-end ratio —

How much of your gross monthly income will cover ALL debt obligations (housing expenses, credit cards, student loans, and other debt)?
How do you determine a good DTI ratio? Lenders typically want to see a front-end DTI ratio of no more than 28% and a back-end ratio of no more than 36%.7
In order to lower your DTI ratios, you can purchase a less expensive home or increase your down payment. Paying down your existing debt can also reduce your back-end ratio. Your DTI ratio will also be reduced if you increase your monthly income.
Strategy #4. Increase your down payment.
There are different minimum down payment requirements for different types of loans. It is possible, however, to qualify for a lower mortgage rate if you make a larger down payment.8
What is the purpose of lenders caring about the size of your down payment? Homeowners with significant equity are less likely to default on their mortgages. Therefore, conventional lenders often require borrowers who put down less than 20% to buy private mortgage insurance (PMI).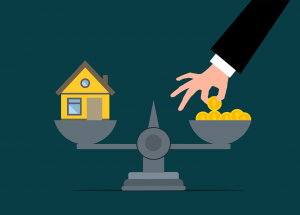 It may be a challenge, but if you can put in a higher down payment you will get a low mortgage rate.
By taking out a smaller loan, you'll also save on overall borrowing costs and reduce your monthly mortgage payment. Make sure you have enough cash on hand to cover closing costs, moving expenses, and any furniture you'll need to settle in.
Strategy #5. Compare loan types.
Mortgages are not all the same. Depending on your qualifications and circumstances, the loan type you choose may save (or cost) you money.
Here are a few types of loans available in the U.S. today:9
Conventional —

These mortgages offer lower interest rates but require a higher credit score and down payment.

FHA —

Government-backed loans are easier to qualify for, but have higher interest rates.

Specialty —

If you meet certain requirements, you may be eligible for specialty loans, such as VA or USDA loans.

Jumbo —

Loans above the local conforming loan limit are subject to stricter requirements and may have higher interest rates and fees.10
You should also consider the pros and cons of a fixed-rate versus a variable-rate mortgage:11
A fixed-rate mortgage guarantees the same interest rate for the entire term of the loan. Traditionally, these have been the most popular type of mortgage in the U.S. because they offer stability and predictability.

Adjustable rate — An adjustable-rate mortgage, or ARM, has a lower introductory rate than a fixed-rate mortgage, but the rate can increase after a few years.
According to the Mortgage Bankers Association, 10% of American homebuyers now choose ARMs, up from just 4% at the start of the year.12 An ARM might be a good option if you plan to sell your home before the rate resets. Even so, life is unpredictable, so it's important to weigh the benefits and risks.
Strategy to Secure a Lower Mortgage Rate #6. Shorten your mortgage term.
The term of a mortgage agreement refers to the duration of the agreement. Most homebuyers choose 30-year terms, but if you want to minimize your interest payments, consider 15-year or 20-year terms.13
The risk of default is lower with shorter loan terms, so lenders usually offer lower interest rates.13 However, since you'll be making fewer payments, your monthly mortgage payment will be higher. If you are considering a shorter term, ensure that you have enough room in your budget to comfortably make the larger payment.
Strategy #7. Get quotes from multiple lenders.
Compare the interest rates and fees of several lenders when shopping for a mortgage. For the type of loan and term length you want, one institution may offer a better deal than another.
Mortgage brokers are sometimes used by borrowers. You can get quotes from them and compare them to find the best deal. To compare recommendations and fees, speak with more than one broker if you use a broker.14
When you're new to the home-buying process, we can be a valuable resource in finding a lender. Our team can help you find the right loan officer or broker after a consultation to discuss your financing needs.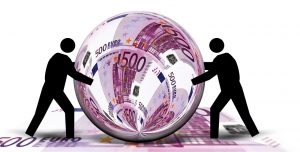 Shop around for the best mortgage or mortgage type for you.  Have the banks fight over your business.  It will help you get a low mortgage rate.
Strategy to Secure a Lower Mortgage Rate #8. Consider mortgage points.
If you have a great interest rate on your mortgage, you can lower it even further by paying for points. If you have the means, paying points will give you a low mortgage rate.  Mortgage points, or discount points, are essentially upfront fees you pay your lender in exchange for a lower interest rate. A point costs 1% of your mortgage amount. Your mortgage rate will decrease by a set amount for each point you buy, typically by 0.25%.15.  Points will cost you money upfront, but you will save money over time.
You should only buy mortgage points if you intend to stay in the home long enough to recoup the costs. Calculate the breakeven point for a mortgage by dividing the cost by the amount saved each month.15 This can help you decide if mortgage points are a good investment.
If nothing else, you can decide whether you should buy a house now or keep renting.  Read our article on this here to help you decide.
Getting Started
 As a result of the pandemic, we are no longer seeing the low, rock-bottom mortgage rates we saw during the height of the crisis. However, today's 30-year fixed rates remain below the historical average of around 8% – and well below the all-time peak of 18.45% in 1981.16, 17
Even though higher mortgage rates have made home financing more expensive, they have also eliminated some of the competition. Consequently, buyers, today have more homes to choose from, fewer bidding wars, and more sellers willing to negotiate or offer incentives such as cash toward closing costs.
You shouldn't let concerns about mortgage rates stop you from buying a home if you're ready and able. In reality, many economists predict home prices will continue to rise.18 Therefore, you may be better off buying now at a slightly higher rate than waiting a few years and paying more. In the event that mortgage rates decline, you can refinance, but it won't make up for the lost years of equity growth.
You'll see a difference in your monthly payments if you follow these 8 strategies to lower your mortgage rate.
To learn more about buying or selling a home, schedule a free consultation with us. Let us help you navigate this shifting market and achieve your real estate goals!
Sources: